Company News
Company News
The latest updates regarding the SurePilot™ Online Pilot Assessment.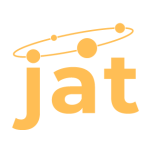 We're excited to announce that SurePilot™ has been acquired by Jupiter Aviation Technology Limited. SurePilot™ is an online pilot assessment tool providing internet-derived testing of commercial pilot candidates. We will be investing heavily in the ongoing development and validation of ...
Read More

We're introducing a new Research & Development project known as Project 2020 to help us continue the development of the SurePilot™ Online Pilot Assessment solution. The objective of Project 2020 is to collect data from candidates who undertake SurePilot™ Online ...
Read More